Where Is Yosemite National Park?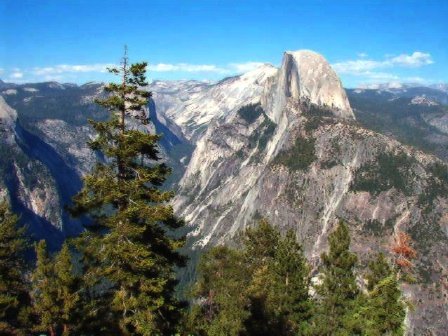 This page will answer many frequently asked questions about Yosemite.
WHERE IS YOSEMITE NATIONAL PARK?
Yosemite, one of eight National Parks in California, is located about 200 miles south east of San Francisco. Nestled among the Sierra Nevada Mountains, it is approximately a 4-5 hour drive to reach the park.
Most international travelers would be wise to fly through San Francisco. If you choose to go through Los Angeles, you're looking at a six hour drive that covers a little more than 300 miles. Other distances include: From San Diego, about 450 miles/8 hour drive, From Las Vegas, about 350 miles/6-7 hour drive, and from Lake Tahoe, about 220 miles/5 hour drive.
*East entrance is closed in winter (Aprrox. November-May). For current road conditions call (209)372-0200.
*Some domestic flights fly directly to Fresno/Yosemite Airport. The park's southern entrance is only about an hour and forty-five minutes from Fresno. Once in the United States, international guests could save driving time by flying to Fresno.
HOW DO YOU PRONOUNCE YOSEMITE?

(Yo-SE-muh-tee)

The word Yosemite referred to an Indian tribe that lived in the valley. It's literal meaning is "those who kill." The Yosemite people were called killers by other tribes who feared them. Common misspellings include "Yosimite National Park" and "Yosmite National Park".
WHAT IS THE PRICE OF ADMISSION?
The National Park System requires that all guests purchase a National Parks Pass. All passes may be purchased in person. Visitors may purchase the Annual Pass by calling 1-888-275-8747.
| | | |
| --- | --- | --- |
| Type of Pass | Cost | Terms |
| Private Car Pass | $20.00 | Good for unlimited entries to the park for seven days. |
| Individual Pass | $10.00 | Good for unlimited entries for seven days for individuals arriving on foot, bicycle, motorcycle, horse, or bus. |
| Yosemite Pass | $40.00 | Good for one year in Yosemite for passengers in a private car. |
| Access Pass | Free | Lifetime admission for U.S. citizens with permanent disabilities. |
| Senior Pass | $10.00 | Lifetime admission for U.S. citizens 62 years of age, or older. |
| Annual Pass | $80.00 | Good for one year to all United States National Parks. |
YOSEMITE NATIONAL PARK RESERVATIONS:
Do I need one? Not to get into the park. But, if you're planning an overnight stay, it is highly reccommended that you make arrangements atleast six months to a year in advance, especially from May-August.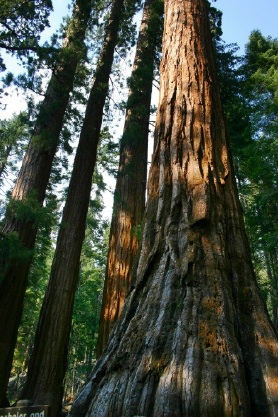 WHERE ARE THE SEQUOIA TREES?
Mariposa Grove is the most popular and easier grove to access. The Tuolumne, as well as, the Merced Grove, require two to three miles of hiking. There are no roads leading to these groves.
WHERE ARE THE WATERFALLS?
Many of the park's incredible waterfalls are located right in Yosemite Valley. As an added bonus, some trails leading to the base of the falls are paved, flat, and are considered nothing more than a leisurely walk.
Of course, Yosemite has something for everyone with more rigorous trails as well.