Colorado National Parks
As of 2009, Colorado National Parks have grown in number to four. They include Rocky Mountain National Park, Black Canyon of the Gunnison National Park, Great Sand Dunes National Park, and Mesa Verde National Park.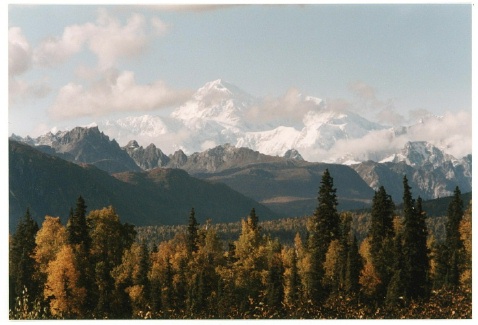 Colorado also has the highest number of mountains over 14,000 feet (55) in the United States. While Colorado National Parks contain many of these peaks within their borders, to reach the highest point in North America, you'd have to go to Alaska's Denali National Park pictured above. Mount McKinley, also known as "Denali," rises to 20,320 feet.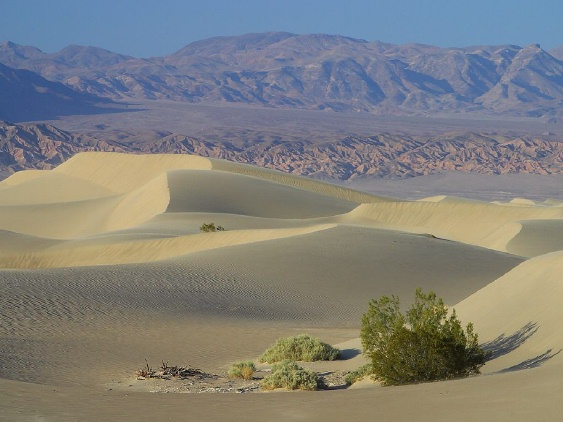 If you'd like to reach the lowest point in North America, you'd need to travel to California's Death Valley National Park. Its lowest point reaches 282 feet below sea level.
This park has also registered the hottest temperature ever recorded in the U.S. On July 10, 1913, the thermometer reached a sweltering 134 degrees.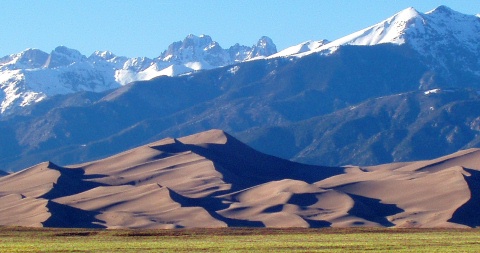 If you'd like to see the tallest sand dunes in North America, visit Great Sand Dunes National Park.
The dunes were created by the wind and ocean waters over a million years ago. The tallest, Star Dune, rises 750 feet. The newest of all American National Parks, Great Sand Dunes, was established in 2004.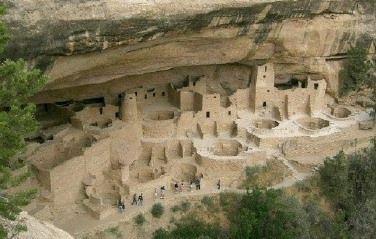 Perhaps the most intriguing of all national parks in Colorado happens to be a gift left behind by the Pueblo people.
Carved into the side of a rock is an archeological masterpiece. Mesa Verde National Park is home to 600 cliff dwellings. Cliff palace, the jewel of the park, is thought to be the largest of its kind in North America.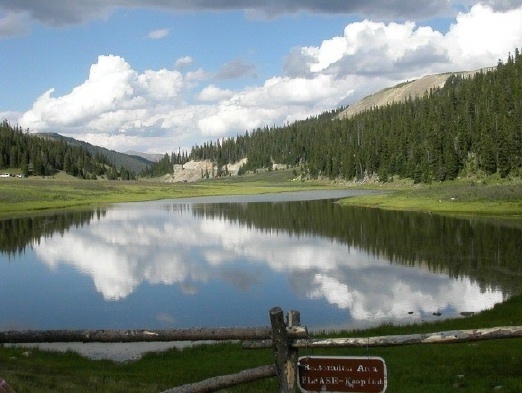 Want to travel the highest continuously paved highway in the United States?
Trail Ridge Road (U.S. highway 34) in Rocky Mountain National Park offers visitors tremendous mountain scenery and reaches a maximum elevation of over 12,000 feet.
Designated a National Scenic Byway, it is sure to leave a lasting impression on those who travel it.
---
Other Popular Park Facts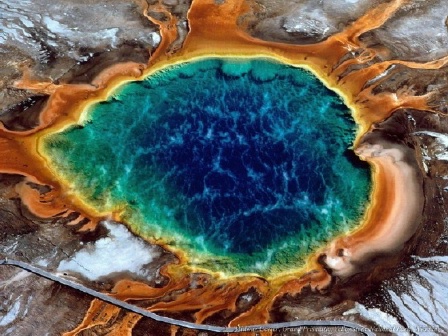 Many of you may know that Yellowstone was established in 1872, making it America's first National Park.
You may also know that Yellowstone National Park is home to more than 10,000thermal features, including 200-250 erupting geysers, the most famous one named Old Faithful.
But what you may not know is that President Abraham Lincoln signed a bill into congress making Yosemite National Park the first land specifically set aside for public use and preservation eight years earlier in 1864.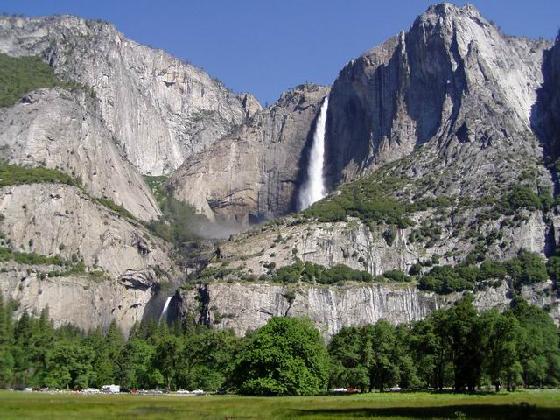 Yosemite is also home to many of the highest waterfalls in the United States. Among them, Yosemite Falls drops 2,425 feet, making it the tallest waterfall in North America and the 6th highest in the world.
Yosemite is a large park. It's roughly the size of Rhode Island. But if you want to go to America's largest National Park, you'd have to travel quite a bit further north to Alaska's Wrangell-St. Elias National Park.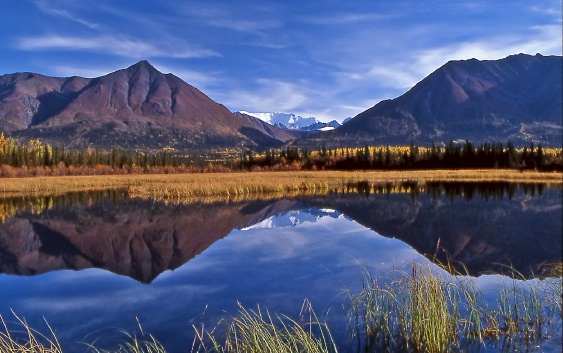 At 20,587 square miles, you could fit the states of New Jersey, Connecticut, Rhode Island, and Delaware into this massive park and still have room to spare.
Nine out of the sixteen highest peaks in the United States reside in the confines of this largely untouched park. It also has the distinction of having the most glaciers in North America.

Hawaii Volcanoes National Park has a unique distinction as one of the few places on Earth that keeps growing.

As of 1994, nearly 500 acres have been added to the island as a result of the continuous volcanic activity.

Home
›› Colorado National Parks