Weather In Yosemite National Park
Although it may seem trivial, the weather in Yosemite National Park should play an integral role when trip planning.
The park is open to visitors year round and certainly displays its beauty in various ways in every season. So, when is the best time to visit Yosemite? Simply stated, it depends on what you want to see and do.
The following list is a general guideline in regards to Yosemite National Park weather: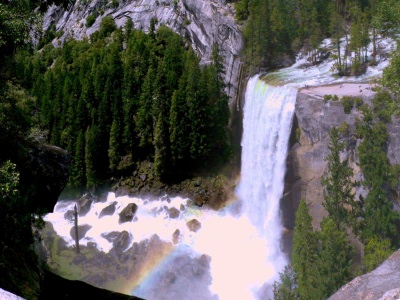 In order to view Yosemite's magnificent waterfalls waterfalls at their best, visit in May and June, when Winter snowmelt and runoff occur. Some falls are reduced to a trickle by July and August. Hiking is likely limited to lowlands with high country roads still closed.
July and August are prime hiking months as most high country snow will be gone. Roads such as Glacier Point and Tioga are usually open by now, giving visitors access to more of the park. Some waterfalls will have been dried up at this point. These Summer months routinely bring temperatures into the eighties and nineties. This is Yosemite's busiest season.
Visit in September and October to avoid crowds. Fall colors in the Valley are best in mid to late October. Temperatures are cooler for hiking and trails are dryer. Most activities are still available.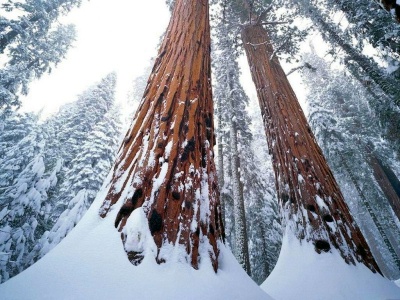 Snow storms become more likely in November as Winter hints its pending arrival. High country road closures usually occur in the beginning of the month.
Winter arrives in all its glory in December and lasts through March. Although, late April snow storms are not uncommon. A blanket of snow dramatically changes the look and feel of the park. Cross-country skiing amongst the giant sequoias in Mariposa Grove is a park favorite. Others include sledding, snowshoeing, and ice skating.
Click for a current 10 day weather forecast of Yosemite National Park.
*I recommend that all first-time guests visit in the Spring. The waterfalls are truly amazing.